Our business is expanding!
Due to the recent success of our new product line, two new retailers have decided to carry our merchandise...

Pending are more retail outlets under consideration for additional sales and service for Terra-Jet products. If you are interested in joining in the Terra-Jet network. Please let us know.




Below is a questionaire, and applications which can be printed, scaned, sent by e-mail or faxed to us for consideration by our sales department.
Our salesmen are highly experienced professionals with extensive product and applications knowledge. They each handle all of our products and can provide a full range of technical, financial, and job application services. They have available an inventory of new and pre-owned equipment and attachments for sale. In conjunction with our used equipment department, they can locate nearly any make or model of machine anywhere in the world rapidly.

And the winner is...
Let us know if you have a complete restoration with pictures of your Terra-Jet.

If you have Terra-Jet pictures that you would like to E-mail to us for consideration for discounts on parts and prizes, please be our guest. We look forward to hearing from you.


Phone: 225.452.0330
Services & Terms offered by TERRA-JET U.S.A.

It's finally here!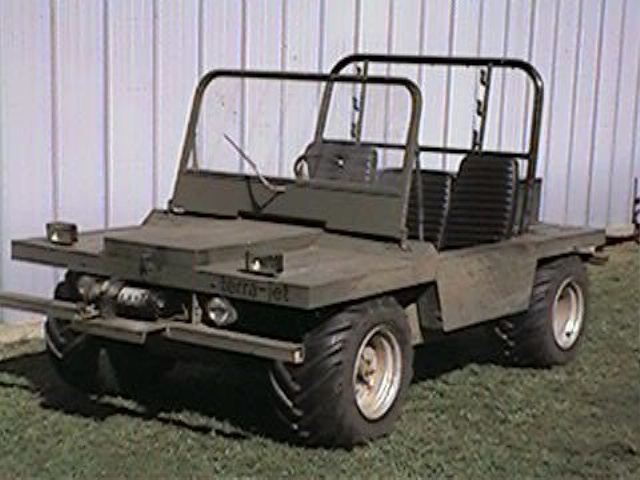 Our latest product will be hitting the market next month. Here are the details...the Terra-Jet 2000. We are excited about the good looks, performance and most of all the PRICE.

Production of new Terra-Jets are currently in process. The new line being manufactured, Terra-Jet 2000. This line will offer customized engines, with choice of basic olive exterior, or the special Terra-Jet 2000 limited edition black, gold, or silver exterior. Call for more details.

Thank you for your interest in the Terra-Jet 2000. Our incoming E-Mail and voice messages have been terrific. Please, hold on if you have requested information on Terra-Jet products. We are putting your information together and shipping it out the door.
We are more than happy to give you a quote on a new Terra-Jet custom made for you. We use different engine combinations to meet the most demanding orders for all types of terrain conditions. Let us hear from you today!